WHERE CAN I SERVE?
Jesus told us, his disciples, to make disciples of all nations. One of the most important values of Kairos Church Ministries is our mission to the world; it begins in our own community.
Christian Education Ministry
The Kairos Church Ministry Education ministry is committed to providing Biblically-based teaching so that students can grow in the knowledge of God through a personal relationship with our Lord Jesus Christ. Dynamic interactive teaching methods provide the foundation for students to develop an understanding of God's Word.
Outreach/Evangelism Ministry
The purposes of the Outreach Ministry of Kairos Church Ministries is to support the infrastructure of the community by addressing the physical needs of the less fortunate as Christ draws them closer to Him. The outreach coordinator serves the church by developing and facilitating an effective and comprehensive program of both local community outreach and global missions. In these times of economic uncertainty, our clothing and food distribution ministry supports not only the KCM community, but the surrounding community as well.
Worship Arts Ministry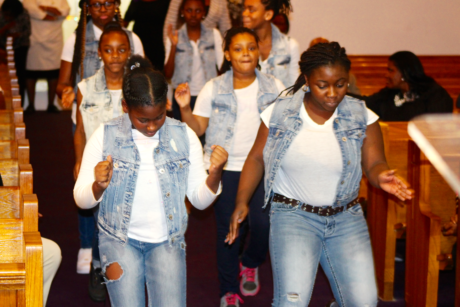 The purpose and primary function of the Kairos Church Worship Arts Ministry is to utilize spoken word poetry, dance, mime, and stepping as praise & worship tools to honor the holiness and supremacy of God. The Kairos Church Worship Arts Ministry is compelled to create and minister dances and choreo-dramas that focus on praise & worship, deliverance, edification, healing, salvation and warfare.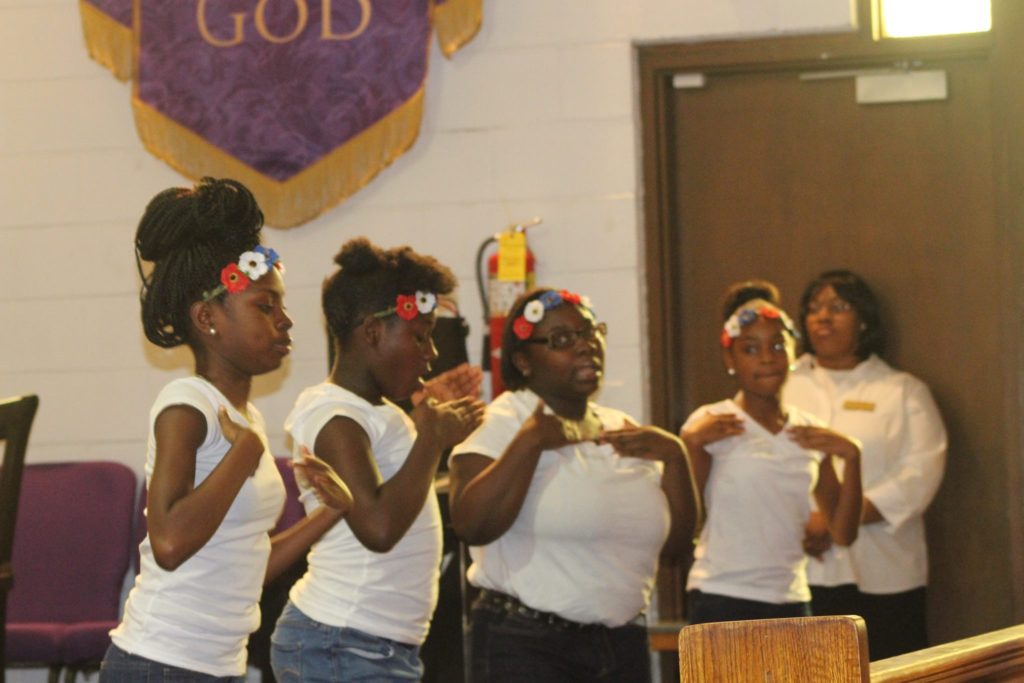 Ushers Ministry
The usher team at Kairos Church Ministries fill an important role. They are involved in directing attendees to their seats helping visitors, answering questions, providing direction, and generally ensuring that the service can proceed problem-free.
Media & Technology
Using media to spread the gospel is a privilege of Kairos Church Ministries. In an age of widespread technology, we have a stewardship to use these tools as best as possible for kingdom purposes. All of our weekly sermons are available in both video and audio format.
Floral & Bereavement Ministry
The purpose of the Floral Ministry is to make Kairos Church Ministry is represented during the time of bereavement, sickness, and other times that floral arrangements can minister to the life of a member. Also, the sanctuary is the place where God's presence dwells. It is fitting that it be beautiful. The Floral Ministry adorns the sanctuary with floral arrangements for worship services, events, and special occasions throughout the year. With God's own creation, this ministry keeps His dwelling place lovely!
Hospitality
The Hospitality team is responsible for showing our members the love of the church through special services such as receptions, lunches and general hospitable practices. This team has a major role in making all guests and members feel that their special time is special to the church.
Other Ministries & Auxiliaries
Youth Ministry, Food Pantry Ministry, Congregational Care, Choir, Praise Team, Deacons & Church Mothers, & Ministers.